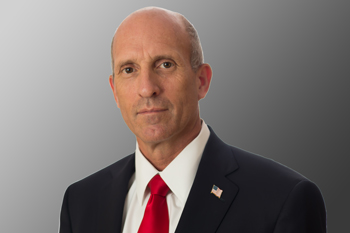 Kenneth S. Merwin, Lt. Col., U.S. Army (Retired)
President
Ken Merwin has over twenty-five years of corporate leadership in directing a variety of complex projects and heavyweight teams. His capture and proposal experience spans advanced technology, computer products, IT services, green energy, facilities support, security, and logistics with DoD, NASA, the CDC, USAID, and the Corps of Engineers.
Project experience includes U.S. Army and commercial telecommunications projects, DoD advanced R&D programs, portfolio management, corporate planning and financial control, proposal management and writing, pricing, and technology transfer projects. His contracting experience includes being an Administrative Contracting Officer at Defense Contract Management Agency (DCMA). He served two tours in Iraq as a warranted administrative contracting officer supporting the $8.3 billion LOGCAP III program, providing base life support for 14,000 permanent party and 43,000 deploying/redeploying soldiers.
Ken's education and certifications include M.S., Optical Engineering, Institute of Optics, University of Rochester, Rochester, NY; B.A., Applied Physics, with Honors, University of Montana, Missoula, MT; Lean Six Sigma Green Belt Certification, Evolution, Inc. His Defense Acquisition Workforce Improvement Act (DAWIA) Certifications include: Level III Certification in Contracting, Level III Certification in Program Management, and Level I Certification in Systems Engineering.
Connect with Ken on LinkedIn.