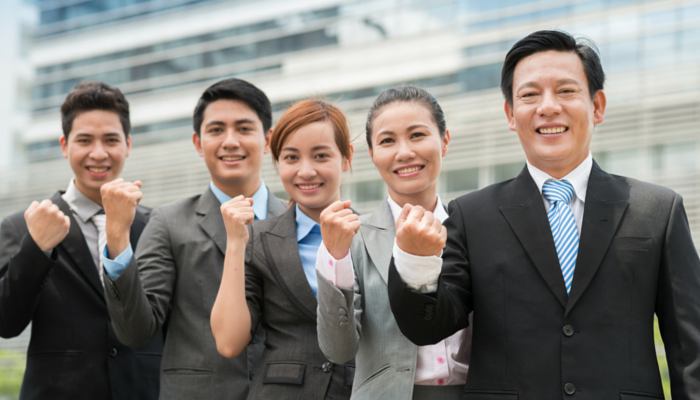 Succeed With Your APMP Certification
I have often been asked about the value of earning certifications such as the Association of Proposal Management Professionals (APMP) certification. APMP has three levels of certification – Foundation, Practitioner, and Professional. Each is increasing more difficult to earn and demonstrates a higher level of competence. Here are three reasons to earn your APMP certification.
Earn More Money. I've always suspected that a certification could earn you more money. My suspicions were confirmed when I read APMP's 2015 Compensation Report. The average APMP Practitioner earns 18% more than the average Proposal Manager. The average APMP Professionals earn almost 31% more than the average Proposal Manager. If you want to earn more money, here's the proof you need. Trying to fill that vacancy at the next higher level? The APMP certification can be the difference between getting that promotion and watching get filled by an outsider.
Gain Credibility. Submitting a compliant proposal gets harder each year as buyers add more and more complicated requirements. You cannot speak intelligently on request for proposal requirements if you do not understand them. Earning the APMP Foundation certification shows that you have extensive knowledge and understanding of best practices in the proposal process. The APMP Practitioner shows that you have a mastery of how to apply best practices and lead others in their use. The APMP Professional say you can contribute significantly to your organization with proven leadership and communication skills. The APMP certification gives you the credibility you need.
Demonstrate Commitment. It takes time and dedication to earn a certification, especially at the higher levels. It shows you care about your career and profession. This is the type of commitment to a challenging task that employers identify with.
Earning your APMP certification can give you the edge you need. You can earn more money, gain instant credibility, and demonstrate your commitment. Start today. Become a member of APMP, study, and take the exam. Check out this link to learn more about the APMP certification process. http://www.apmp.org/?page=AccreditationProgram
Latest posts by Kenneth Merwin
(see all)